Diploma in Automobile Engineering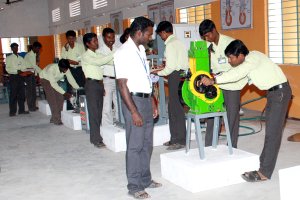 The Department of Automobile Engineering was started in the year 2008. The role of mechanical & automobile engineer gains paramount importance as a person who influences the creation of the products we use in our day-to-day lives. Our department is a stepping – stone towards the fantastic future of the universe of mechanical engineers that is not a compromise.

Our department is equipped with the following Laboratories.

Automotive Engine laboratory

Autotronics laboratory


Automotive chassis & transmission laboratory