About Principal
This cherished dream of the Founder-Chairman is being carried forward by an eminent and dedicated person, Dr. C.Natarajan, the Head of the Institution.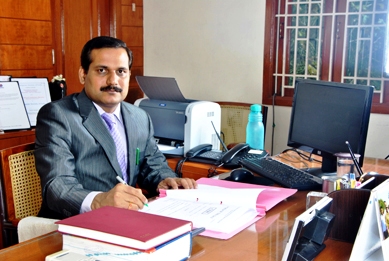 Dr. C. Natarajan.,M.E.,Ph.D
Integrating positive attitude with hard work and honesty as the key behind success, he ensures the career objectives of all our students are met through quality value based technical education. He has promised growth in all spheres of the institution by developing a clear and transparent system leading to become state of the art, nodal center of learning, research and training.

Under his eminent leadership, as a friend, philosopher and guide, a team of dedicated and learned faculty work in unison to further develop the institution to a temple of learning. With a strong belief in team work among faculty and constant support from the management, he is sure to succeed in his goal of establishing the institute as one of the frontline institutions of the country.

Our college is one of the few institutions to get NBA accreditation as soon as it became eligible. Encouraged by this success we are planning to get accreditation for one of our P.G Programmes, namely, M.B.A (Master of Business Administration).