Dhanalakshmi Srinivasan Matriculation Higher Secondary School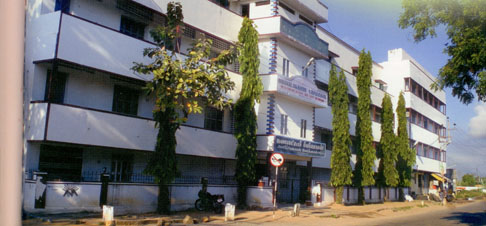 History of the School

The inception of this institution took place in the last decayed of 20th century in a prominent location at PERAMBALUR district by the "DSE & CHARITABLE Trust". The school had started at "3rd June 1994".
1. In 1994 - 1995 the school has been started from LKG to VIII
2. In 1995 - 1996 IX & X has been introduced.
3. In May 1996 the school has been upgraded into Higher Secondary Level with permission from Director of school education Chennai.
Groups offered in the Higher Secondary Level are :
Group I : Physics, Chemistry, Maths, Biology
Group II: Physics, Chemistry, Maths, Computer Science
Group III: Physics, Chemistry, Botany, Zoology
Group IV: Accountancy, Auditing, Economics and Commerce.